We appreciate your interest in the Christian Academy of Western New York. Located at 789 Gilmore Avenue in North Tonawanda, our school provides a quality Christian education at an affordable price. Please take a moment and explore our website. If you have any questions, please do not hesitate to contact us at (716) 433-1652.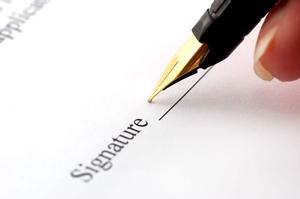 Application
Complete application and forms in their entirety. Students will not be processed for enrollment until all forms are completed and signed and the non-refundable registration fee ($100) has been paid.
Required Forms
The following forms must be signed and submitted before admission:
- Statement of Faith (a part of Application)
- Statement of Cooperation (a part of Application)
- Tuition Contract (to be prepared by the Business Office)
- Photograph/Image Consent Form
- Electronics Policy Form (including Cell Phones)
- High School students must also sign:
Questionnaire and
Student Code of Conduct Agreement and Student Statement of Faith
- If you would like to be considered for tuition assistance, please visit our Tuition page.
Also, the North Tonawanda School District will also require a few health information forms. We apologize in advance for the quality of these documents:
- North Tonawanda City School District Health Information Form
- Health Certificate / Appraisal Form (updated June, 2018)
- Parents of incoming Pre-K, Kindergarteners, 1st, 3rd, 5th, 7th, 9th, 11th Graders: NYS Required Health Examination Form
- Parents of incoming 5th Graders: 5th Grade Immunization Information
- Parents of incoming 7th, 8th and 12th Graders: 7th, 8th and 12th Grade Immunization Information
- Parents of Middle School/High School Athletes: NYS Required Health Examination Form
- North Tonawanda City School District School Emergency Information
- North Tonawanda City School District Administration of Medication Form
- North Tonawanda Immunization Information (not a form to be filled out)
When you have a moment, please review our "General Health Information" page under the Parents tab.
Records
Academic, health and psychological records from the previous school must be received before admission to the Academy will be granted. A family interview may also be required.
Acceptance
After review of the enrollment application and previous records, you will be notified as to the status of your acceptance. It is recommended that Middle School and High School students visit the Academy before a transfer decision is made. (It is required that all Middle School and High School students, transferring during a school year, attend the school for one week before acceptance is granted.) Regular attendance at a Christian church is required of all Academy families and students.
Transportation
Families must apply (and re-apply each year) by April 1 to their local Board of Education. The districts are not obligated to provide transportation to applicants after that date, unless you are new to the district. CAWNY must be within 15 miles of your home for you to qualify for public school bus transportation. Kindergarten through 5th grade students must live more than one mile from the school to qualify and 6th through 8th grade students must live more than one and a half miles away.
Class Size
If the class is at its capacity, applicants will be placed on a waiting list.
Tuition
Christian Academy of Western New York does everything it possibly can to make a quality, non-denominational, Christian education affordable. The Academy's general tuition rates are as follows:
$6,695 for the High School students
$5,665 for the first K-8th grade student
$5,356 for the second
$5,047 for the third
CAWNY understands that many families cannot afford to pay their full tuition amount on September 1st. Therefore, we offer our families many payment plan options, including a 12-Month Plan. To see those options, please click on the Tuition option, under the Admissions tab.
All tuition payments are handled directly through the CAWNY Main Office.
Payments can be brought into the school or mailed to the school. Each month's payment is due by the first of the month. However, CAWNY allows for a 27-30 day grace period in which families can make their payments without penalty. On the first of the FOLLOWING month, a $25 late fee will be assessed.
If a family has a past due balance for two (2) consecutive months, their child(ren) will not be allowed to return to the school until the family's account is brought current.
Registration and tuition payments are non-refundable, whether the student voluntarily withdraws or is asked to leave by the school. (This does not apply to pre-payments. Your family is only responsible for the months attended.)
Under current laws, tuition is not tax-deductible.
Methods of Payment
CAWNY accepts many forms of payment.
Cash - a receipt will be issued as record of payment.
Check - please make all checks payable to "CAWNY."
Direct Deposit - this method deposits a weekly, bi-weekly or monthly amount into CAWNY's account from your employer.
Direct Payments - through either a monthly (or weekly) bank withdrawal from your account.
Debit Cards, Credit Cards, Zelle or Paypal - Instructions can be found on our Tuition page. (You will incur a 4% fee from Paypal for using their service.)
(12-Month Plans that begin in August or September require Automatic Debit Payments as the only payment option.)
The Christian Academy of Western New York gladly admits students of any race, color, national or ethnic origin. All students are given all rights, privileges, exposure to all programs and activities generally accorded and made available to students at the school. It does not discriminate on the basis of race, color, national or ethnic origin in administration of its educational policies, admission policies, scholarship and assistance programs, athletic and other school-administered programs.